HIGHER QUALITY - BETTER WELLNESS
Regular price
Sale price
$24.00 USD
Unit price
per
Sale
Sold out
TRUEVITS Berry Wellness Cranberry offers a unique wild foraged dried Cranberry which is a great source of Proanthocyanidin A (PAC) to support healthy bladder function. Our salubrious wild-foraged dried cranberries also provide you with a full spectrum of plant-based minerals, sourced from the forest soil, along with natural vitamin, fibre and notable antioxidants. 
While the product was primarily designed with immunity support and UTI prevention in mind, we recognise the naturally delicate and pleasing flavour of whole dried cranberries and have chosen not to seal it into pills.
Order now and enjoy free UK shipping on orders over £35.00!
Ingredients

Wild-harvested, hand-picked, dried organic Cranberries. Nothing else.
Directions

Here some tips how to use Berry Wellness Cranberries:
A. Add to your breakfast.
B. Make a cranberry tea.
C. Spruce up your salad.
D. Colour your smoothy.
E. Add to a healthy trial mix.
F. Add to your baking recipes
G. We love it as a hot Cranberry tea with a squeeze of orange juice or fresh mint leaves at any time of the day for a deeply refreshing & invigorating drink. The powerful nutrients easily dissolve in water. Add to hot water (not boiling), steep for a few minutes and enjoy!

Share
View full details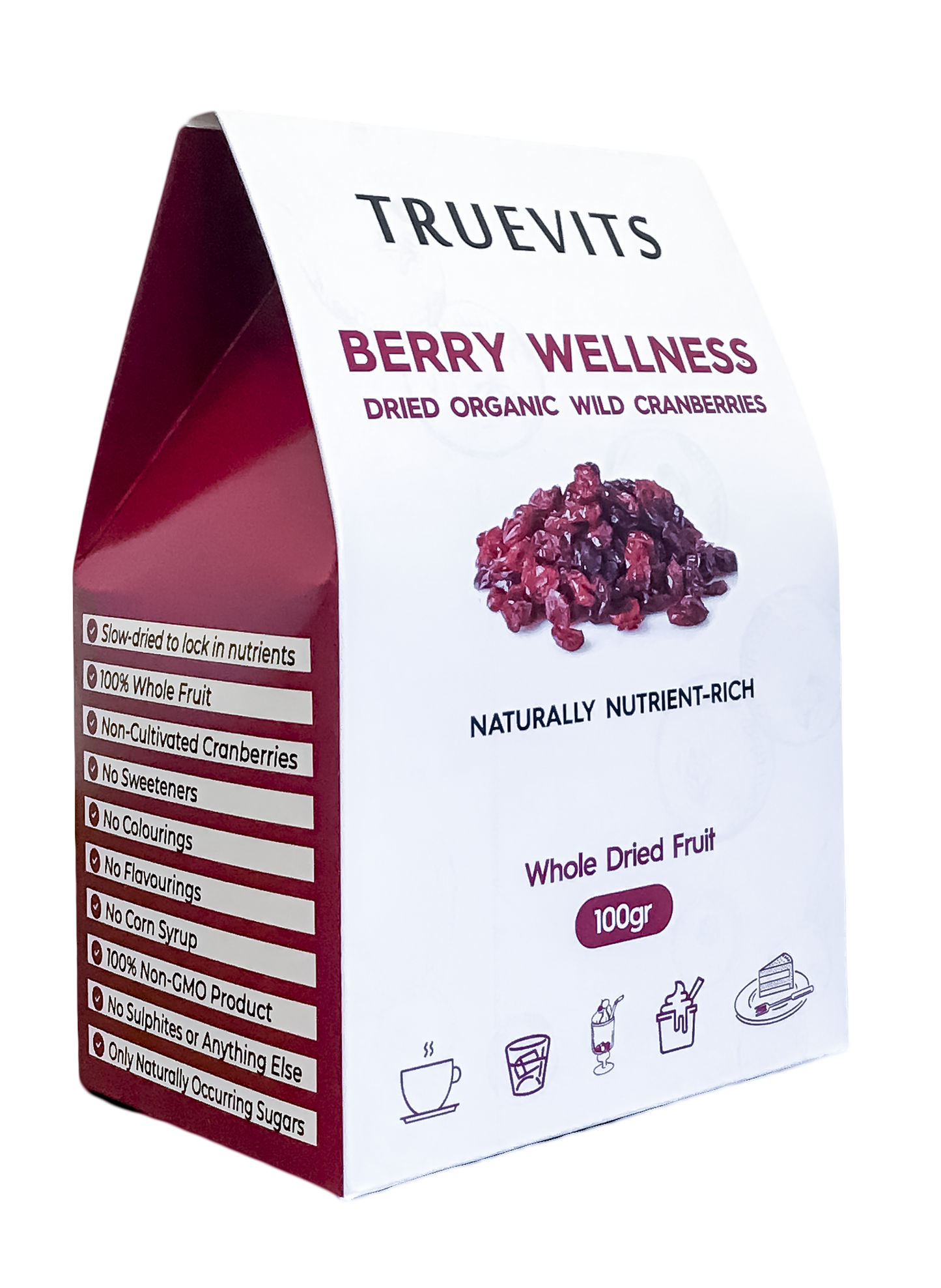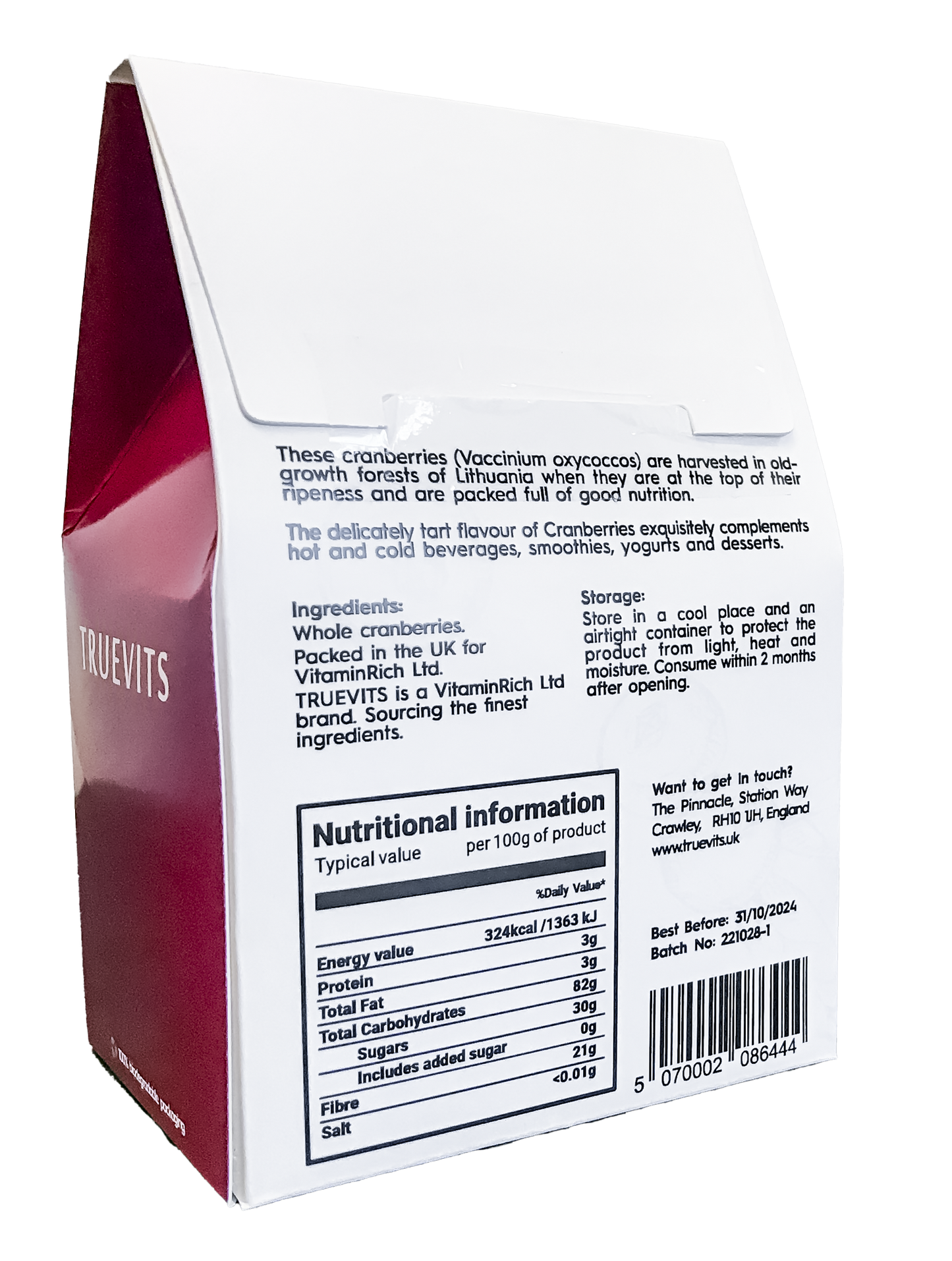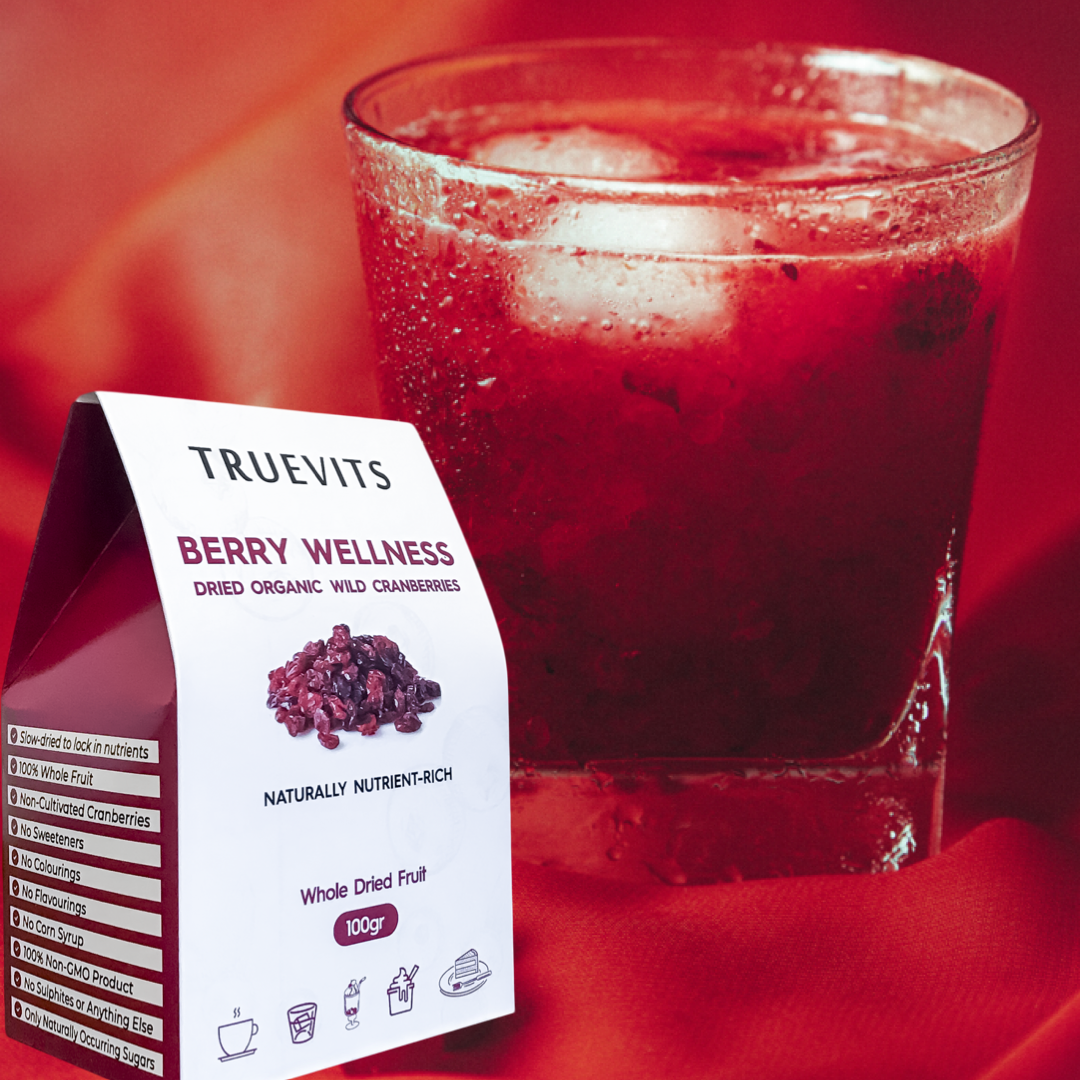 Salubrious Cranberry Tea
Most Cranberry pills provide only a fraction of the cranberries you've paid for, often diluted with Maltodextrin, acting as bulking agent. Getting pure salubrious nutrients from cranberries you need to live a healthy life should be deliciously simple.
Meet wild foraged dried cranberry Berry Wellness. Drinking a 100% delicious Berry Wellness cranberry tea makes all nutrients from whole dried fruit easy to absorb. Plus, our dried cranberry naturally enriched with essential minerals sourced from the forest, offering a truly wholesome experience, that power up your immunity and aid UTI.
When you switch to Wellness Berry, you get a science-backed traditional salubriousness of nutrient-rich cranberry tea. The powerful nutrients of cranberries easily dissolve in water. Simply combain with hot water (not boiling) in your thermos, let it steep for several minutes and savor the goodness!
Good to Know Facts About Wild Cranberries
Highest Concentration of Antioxidants of Any Fruit

As well as been high in natural Vitamin C and fibre, our hand-picked cranberries are a rich source of health-promoting antioxidants, which help protect your body against cell damages caused by free radicals, relieve inflammation and aid in the prevention of bladder and urinary tract infections (UTIs).

Powerful Natural Remedy for Restful Sleep

Cranberries are renowned not only as a popular home remedy for bladder infections and UTIs but also as an effective aid for promoting restful sleep. It is worth noting that Vaccinium oxycoccos, a common variety of cranberry in East Europe, contains approximately 45 mcg in 1 gram of naturally occuring melatonin, further contributing to its potential sleep-enhancing properties.

Versatile Usage

Berry Wellness dried cranberries can be used in various culinary applications, such as teas, added smoothies, favourite drinks, salads, ice-cream and more, adding a burst of colour and nutritional benefits. Despite its many uses, the fruit remains a rich source of vitamins, minerals, polyphenols and other beneficial compounds that contribute to overall health and wellbeing.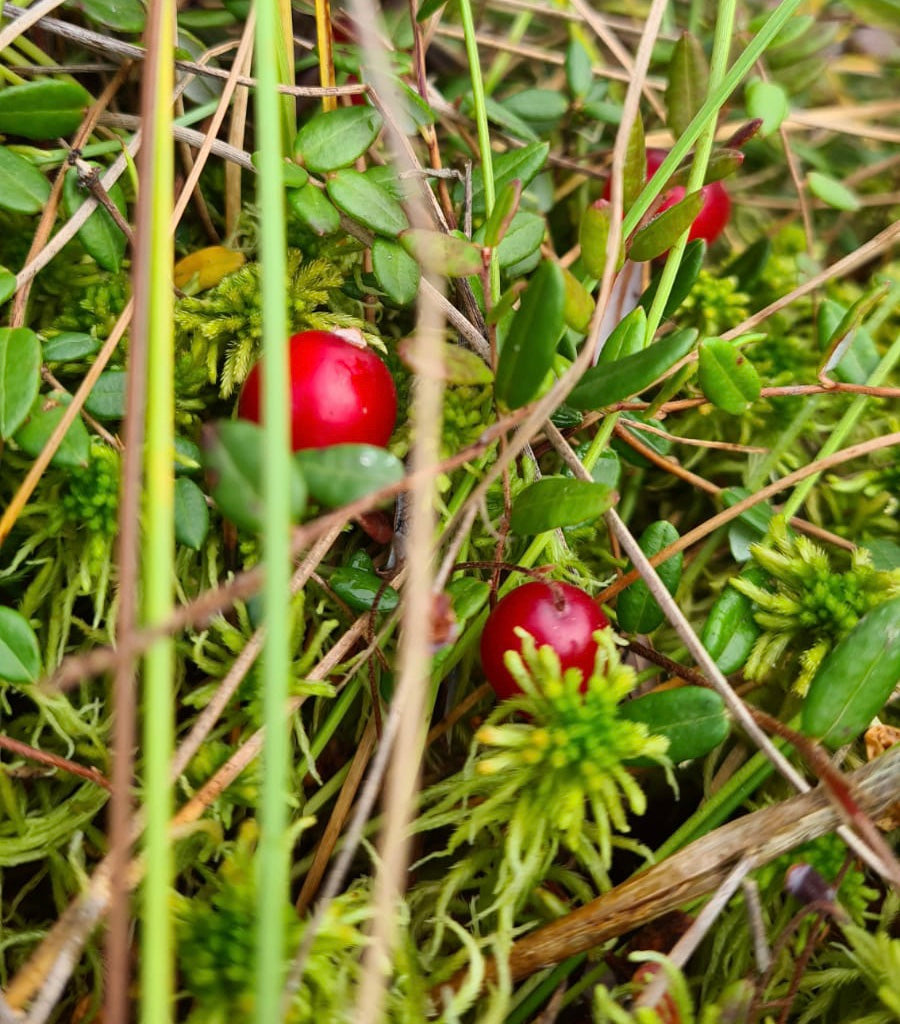 Miracle in every berry
Our cranberries (Vaccinium oxycoccos) are wild foraged in the old-growth forest land of Lithuania in the time they are at the top of their ripeness level and then slow-dried to lock the nutrients. As the result they possess rare medicinal qualities.
HEALTH BENEFITS OF CRANBERRIES
May support heart health

Cranberries are the natural remedy for UTI prevention

Cranberries have been shown to have anti-inflammatory effects

May help slow down the signs of aging

Cranberries may help to reduce 'bad' cholesterol

Cranberries have gained a reputation for their ability to boost the immune system

Cranberries contain antibacterial compounds

Cranberries are excellent source of macro minerals: Potassium, Magnesium and Calcium
THE BEST SOURCE, 100% TRACEBILITY
We stand by the quality of our products. Try our clean, vitamin-rich supplements - risk-free. You're going to love them.
Collapsible content
HIGHEST QUALITY OF INGREDIENTS GUARANTEED

We use potent, proven and clean ingredients to create effective vitamin products to supplement your diet.

+ NO ADDITIVES – NON-GMO – PLANT-BASED CAPSULES

+ DAIRY-FREE – SUGAR-FREE – GLUTEN-FREE

+ GMO FREE

+ Free from synthetic binders of fillers

+ Plant-based capsules

+ Gentle on stomach

+ Formulated with bioavailable nutrients

+ Clean manufacture

+ Recyclable packaging

Help yourself to better wellbeing: our vitamins are formulated for every body.
SHIPPING & RETURNS

Orders are processed and shipped Monday through Friday, within 1-3 business days of the order date.

We now shipping to EU by courier

Duties and taxes calculated at the checkout

Low international shipping rates

No additional charges at delivery

More information about shipping domestically and internationally is available at our website
Available on
Good & Green Shop (East Grinstead)